Rochester Area Pest Control Reviews
---
Read our reviews and see what customers have to say about us. Then pick up the phone and call us so we can help solve your pest problem!
Rochester Pest Control & Extermination
Read Our Pest Control Reviews in Rochester
Rochester Pest Control & Exterminator Co. provides pest control in Rochester and the surrounding areas. We take pride in providing exceptional customer service, and take to heart the feedback we hear from each and every one of our customers. Below you'll find our reviews, testimonials, and feedback from the home owners and businesses in Rochester we've serviced. If you need a Rochester exterminator, contact us today!
Edward came out to our house for our first quarterly treatment and did an excellent job. he was very helpful and answered all our questions. We look forward to your quarterly services to help keep our house pest free. Thanks much. Bernie and Nancy levine
Bernie Levine
October 5th, 2018
Joey did a great job
Donna Shelton
August 30th, 2018
Joe was friendly and helpful -got the job done!
Don York
August 29th, 2018
Joey was great! Very informative and easy to work with. A very pleasant experience all around.
Annmarie Kennick
August 9th, 2018
Joey was most excellent.
Martin Cymerman
August 3rd, 2018
Joey was extremely professional and knowledgeable. He answered all of our questions and gave us additional information that we hadn't even thought of! We would definitely recommend him to our family and friends. He was very personable and we felt comfortable having him work both outside and inside our home.
Diane Poliseno
July 7th, 2018
Joey did a fine job.
Marack O'Donnell
August 25th, 2017
Parker did a wonderful job explaining what Fox Pest Control is. We do have a problem this year with spiders and ants and he explained the process they use to get rid of the spiders. I also asked if what they use is save on the environment and on pets and people. He answered all my questions satisfactory. Daniel came by the next day and performed my pest control and he too was very professional and thorough. He explained everything to me as he was was performing his job. Parker stopped by later to make sure we were happy with the service. I will definitely use this company again.
Kelly O'Brien
August 1st, 2017
Our Service Area
Rochester

Avon

Brockport

Greece

Greece

Henrietta

Irondequoit

Ontario

Pittsford

Victor

Surrounding Areas
Our Guarantee
---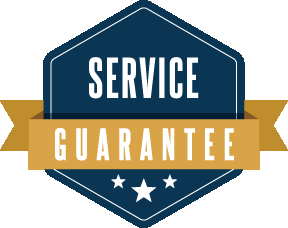 Rochester Pest Control & Exterminator Co. guarantees its treatment plan. If for whatever reason you have any new pest problems or other covered pests, we will treat at your convenience and at no additional cost to you.

The barriers we put in place to protect your home and family against pests will naturally break down over time. This is why over the course of the year we will regularly reapply treatments as well as re-inspect for new conditions, avenues and sources of pests to ensure your home is protected. For more details on our treatment schedule read our Home Protection Plan page.

Your home is your largest investment.
Let Rochester Pest Control & Exterminator Co. protect it against pests!



COUPON $50 Off
Get COUPON $50 OFF Annual Pest Control Service With This Internet-Only Offer