Rochester Area Pest Control Reviews
---
Read our reviews and see what customers have to say about us. Then pick up the phone and call us so we can help solve your pest problem!
Brighton Pest Control & Extermination
Read Our Pest Control Reviews in Brighton
Rochester Pest Control & Exterminator Co. provides pest control in Brighton and the surrounding areas. We take pride in providing exceptional customer service, and take to heart the feedback we hear from each and every one of our customers. Below you'll find our reviews, testimonials, and feedback from the home owners and businesses in Brighton we've serviced. If you need a Brighton exterminator, contact us today!
called twice and got no call back to schedule an appointmentI have upgraded from a one star. They must monitor the Google rating because I got a call with 30 minutes after posting my dissatisfaction! He apologized and sent Edward right away. Edward was very nice and thorough. His efforts (hopefully) took care of our wasp infestation.
Mellody Russo
October 3rd, 2018
Joey deleivered quality professional service!
Lisa Prescott
August 17th, 2018
Extremely knowledgeable and friendly. Sales representative took time to make sure we were well informed. Dante is our tech. And was very accomadating and friendly. Check them out.
Linda Maeske
August 7th, 2018
Rich was great!
Rachel Mychajluk
July 15th, 2018
Thank you Edward for your outstanding service today, you answered all of my questions and concerns and were extremely professional! I would recommend this service since we no longer have to worry about our bee problem, thank you very much!
Isaiah W
October 10th, 2017
We are thrilled with our interaction with this company! Our four legged family members love Dan! Their knowledge of biology and chemistry, coupled with a balanced environmental awareness is a comfort. And best of all, our six- and eight-legged unwelcomed guests have all been served notice.
Leda Goodman
October 6th, 2017
Fox's tech Edward went through everything with us. Excellent customer service on his part and went above and beyond. Fox is lucky to have such a dedicated and hard working employee. Will definitely recommend to friends and neighbors!
JoeEVlogs
September 1st, 2017
Joey was great and provided lots of advice and information.
Ernest Mini hello
August 22nd, 2017
No sooner did I notice bees flying in and out of a crack above my door then a man from Fox Pest Control showed up at my door. They gave me a pretty good rate to spray down the house, and while I cannot yet speak to the efficiency of the treatment, Joey was professional, courteous, friendly and knowledgeable. They seem to have done a thorough job.
Jerry Vinciguerra
August 11th, 2017
Joey was here and did his job well.
Judy Ward
August 1st, 2017
Our experience with fox pest control was outstanding. Joey made sure he explained everything he was doing and was also able to answer all of my questions. Joey also went out of his way to include my 5 year old son, who was very interested in what he was doing. He was great with him! Very professional and I would highly recommend this service.
Kassi Husbsnd
July 1st, 2017
Our Service Area
Rochester

Avon

Brockport

Greece

Greece

Henrietta

Irondequoit

Ontario

Pittsford

Victor

Surrounding Areas
Our Guarantee
---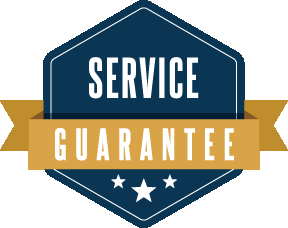 Rochester Pest Control & Exterminator Co. guarantees its treatment plan. If for whatever reason you have any new pest problems or other covered pests, we will treat at your convenience and at no additional cost to you.

The barriers we put in place to protect your home and family against pests will naturally break down over time. This is why over the course of the year we will regularly reapply treatments as well as re-inspect for new conditions, avenues and sources of pests to ensure your home is protected. For more details on our treatment schedule read our Home Protection Plan page.

Your home is your largest investment.
Let Rochester Pest Control & Exterminator Co. protect it against pests!



COUPON $50 Off
Get COUPON $50 OFF Annual Pest Control Service With This Internet-Only Offer